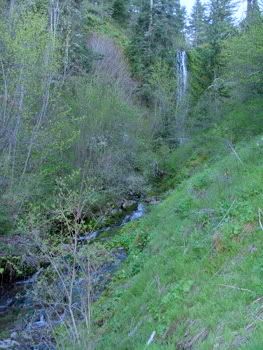 I have lived in the area quite a long while, and I never knew there was a waterfall nearby. There is Palouse Falls a ways away, out in the middle of the desert, as far as I knew that was our closest waterfall, but I was wrong. East of town, on private property, there is a 90 foot seasonal waterfall. When the snow is melting, it is pretty enough to be in the Columbia River Gorge, over by where I grew up. Last weekend we got invited up to see it.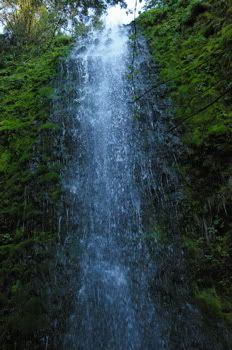 It is a bit of a hike to get there. Part of it is on a trail of sorts, the rest of it is across a meadow, down into a valley, and then follow the creek to it's source. You would never know it was there.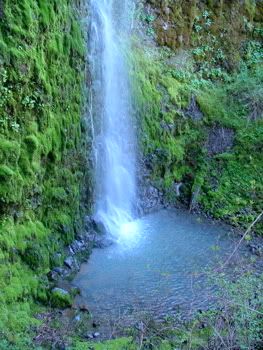 There is moss growing on the rock walls of the cliff the waterfall goes over. There are little ferns and saxifridge growing on the rock wall, truly amazing in such a dry area.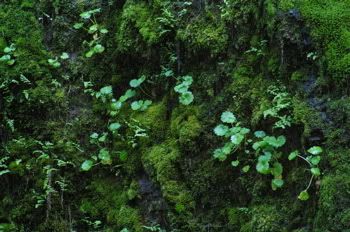 The pool at the bottom is inviting, but it wasn't quite hot enough to jump in. And when it does get hot enough, the water will be dried up, as all the snow will be melted.